Ravenna Greeters
‎‎‎‎‎‎‎‎‎‎
Free Personal Walking Tour with a Local
Discover Ravenna on a free private walking tour with a local
Ancient capital of the Western Roman Empire of the fifth and sixth centuries, Ravenna has inherited the splendor of a capital from its past and has been able to preserve it in optimal conditions. Its Byzantine mosaics are famous and eight of its monuments have been declared a World Heritage Site by Unesco (and there aren't many cities that can boast eight Unesco sites!). But there are not only those: there are many other little gems – some not even mentioned in the guides – that deserve to be known, and our greeters will be happy to show them to you while walking with you through the center. And if you are hungry or thirsty walking around … well, our cuisine and our wines need no comment.
Request your Ravenna Greet here!
Tell us about your plans for your visit to our city
Click here to submit your Greet request!
Remember: A Greet means meeting a local resident to walk around town with you as new friends. The first step will be to talk to the Greeter about the details of your personalized tour. It is not about participating in a standardized tour, but about exploring the city with an experienced volunteer.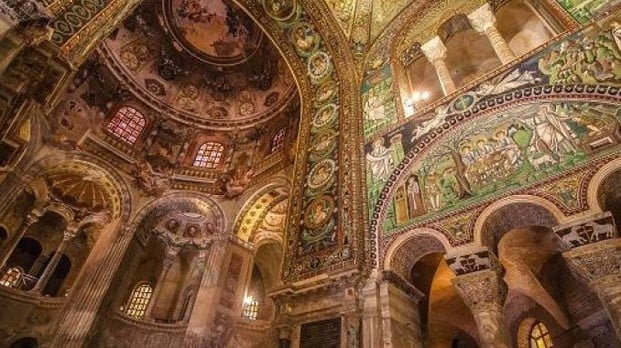 RavennaGreeters are volunteers who will share their love for the city with you in an enthusiastic and hospitable manner. A Greeter will take you on a free walking tour through the city for a couple of hours allowing you to experience our city in a unique way. For families, mini groups or people travelling solo – a truly enriching experience and absolutely free!
Franco was an excellent guide who was very knowledgable, amusing and very, very friendly. I would thoroughly recommend booking a tour with him. Great Experience in Ravenna
Claudio è stato piacevole, simpatico e ci ha accompagnato per il centro di Ravenna raccontandoci storie e aneddoti riguardanti la città di Ravenna e i ravennati.
Grazie mille per la bella e POSITIVA esperienza!
Click here to send us your personal review on your latest Greet!