Ravenna Greeters
‎‎‎‎‎‎‎‎‎‎
VEN A DAR UN PASEO CON NOSOTROS
Decubra Ravenna en un paseo privado gratuito con un guía local
Ancient capital of the Western Roman Empire of the fifth and sixth centuries, Ravenna has inherited the splendor of a capital from its past and has been able to preserve it in optimal conditions. Its Byzantine mosaics are famous and eight of its monuments have been declared a World Heritage Site by Unesco (and there aren't many cities that can boast eight Unesco sites!). But there are not only those: there are many other little gems – some not even mentioned in the guides – that deserve to be known, and our greeters will be happy to show them to you while walking with you through the center. And if you are hungry or thirsty walking around … well, our cuisine and our wines need no comment.
Solicite su Ravenna Greet aquí!
Cuéntenos sus planes para su visita a nuestra ciudad
Haga clic aquí para solicitar su Greet.
Recuerda: Un Greet significa conocer a un residente local para pasear por la ciudad con usted como nuevos amigos. El primer paso será hablar con el Greeter sobre los detalles de su visita personalizada. No se trata de participar en un recorrido estandarizado, sino de explorar la ciudad con un voluntario experimentado.
¿Quiénes son los Greeters?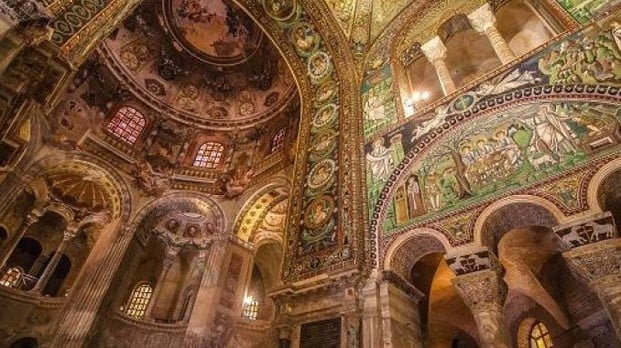 Ravenna Greeters son voluntarios que compartirán con usted su amor por la ciudad de forma entusiasta y hospitalaria. Un Greeter caminará con usted por la ciudad durante un par de horas, permitiéndole experimentar nuestra ciudad de una manera única. Para familias, amigos o personas que viajan solas: ¡una experiencia realmente enriquecedora y totalmente gratis!
Lo que dicen nuestros invitados
Franco was an excellent guide who was very knowledgable, amusing and very, very friendly. I would thoroughly recommend booking a tour with him. Great Experience in Ravenna
Claudio è stato piacevole, simpatico e ci ha accompagnato per il centro di Ravenna raccontandoci storie e aneddoti riguardanti la città di Ravenna e i ravennati.
Grazie mille per la bella e POSITIVA esperienza!
Haga clic aquí para enviarnos su opinión personal sobre Greet.