Ravenna Greeters
‎‎‎‎‎‎‎‎‎‎
Kostenloser Rundgang mit Einheimischen
Entdecke Ravenna mit einem Einheimischen
Ancient capital of the Western Roman Empire of the fifth and sixth centuries, Ravenna has inherited the splendor of a capital from its past and has been able to preserve it in optimal conditions. Its Byzantine mosaics are famous and eight of its monuments have been declared a World Heritage Site by Unesco (and there aren't many cities that can boast eight Unesco sites!). But there are not only those: there are many other little gems – some not even mentioned in the guides – that deserve to be known, and our greeters will be happy to show them to you while walking with you through the center. And if you are hungry or thirsty walking around … well, our cuisine and our wines need no comment.
Buche Deinen Ravenna Greet hier!
Erzähle uns von Euren Plänen für den Besuch in unserer Stadt!
Hier klicken, um das Antragsformular zu öffnen!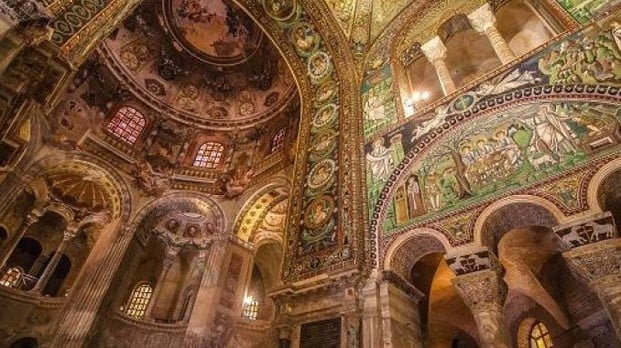 Ravenna Greeter sind Freiwillige, die ihre Liebe zur Stadt mit Dir auf enthusiastische und gastfreundliche Weise teilen werden. Ein Greeter wird Dich/Euch ein paar Stunden lang durch die Stadt begleiten und die Möglichkeit geben, unsere Stadt auf einzigartige Weise zu erleben. Für Familien, Freunde oder Alleinreisende - eine wirklich bereichernde Erfahrung!
Franco was an excellent guide who was very knowledgable, amusing and very, very friendly. I would thoroughly recommend booking a tour with him. Great Experience in Ravenna
Claudio è stato piacevole, simpatico e ci ha accompagnato per il centro di Ravenna raccontandoci storie e aneddoti riguardanti la città di Ravenna e i ravennati.
Grazie mille per la bella e POSITIVA esperienza!
Hier klicken für Deinen persönlichen Bericht zu einem Greet!