Rotterdam Greeters
‎‎‎‎‎‎‎‎‎‎
Free Personal Walking Tour with a Local
Discover Rotterdam on a free private walking tour with a local
Discover the dynamism, energy and striking modern architecture of Rotterdam, the largest and most important port in Europe. The town centre was bombed flat in World War 2 and since then the story has been one of renewal and regeneration – but always with respect for what stood before. The first pedestrianised shopping centre in Europe, river trips, a diverse range of delightful cafes and restaurants covering every cuisine you can think of ( and some you've never heard of ), modern museums and art galleries, a friendly and welcoming English-speaking populace only too pleased to welcome you, everyone will find much to enjoy here.
Request your Rotterdam Greet here!
Tell us about your plans and preferences.
Click here to submit your Greet request!
Remember: A Greet means meeting a local resident to walk around town with you as new friends. The first step will be to talk to the Greeter about the details of your personalized tour. It is not about participating in a standardized tour, but about exploring the city with an experienced volunteer.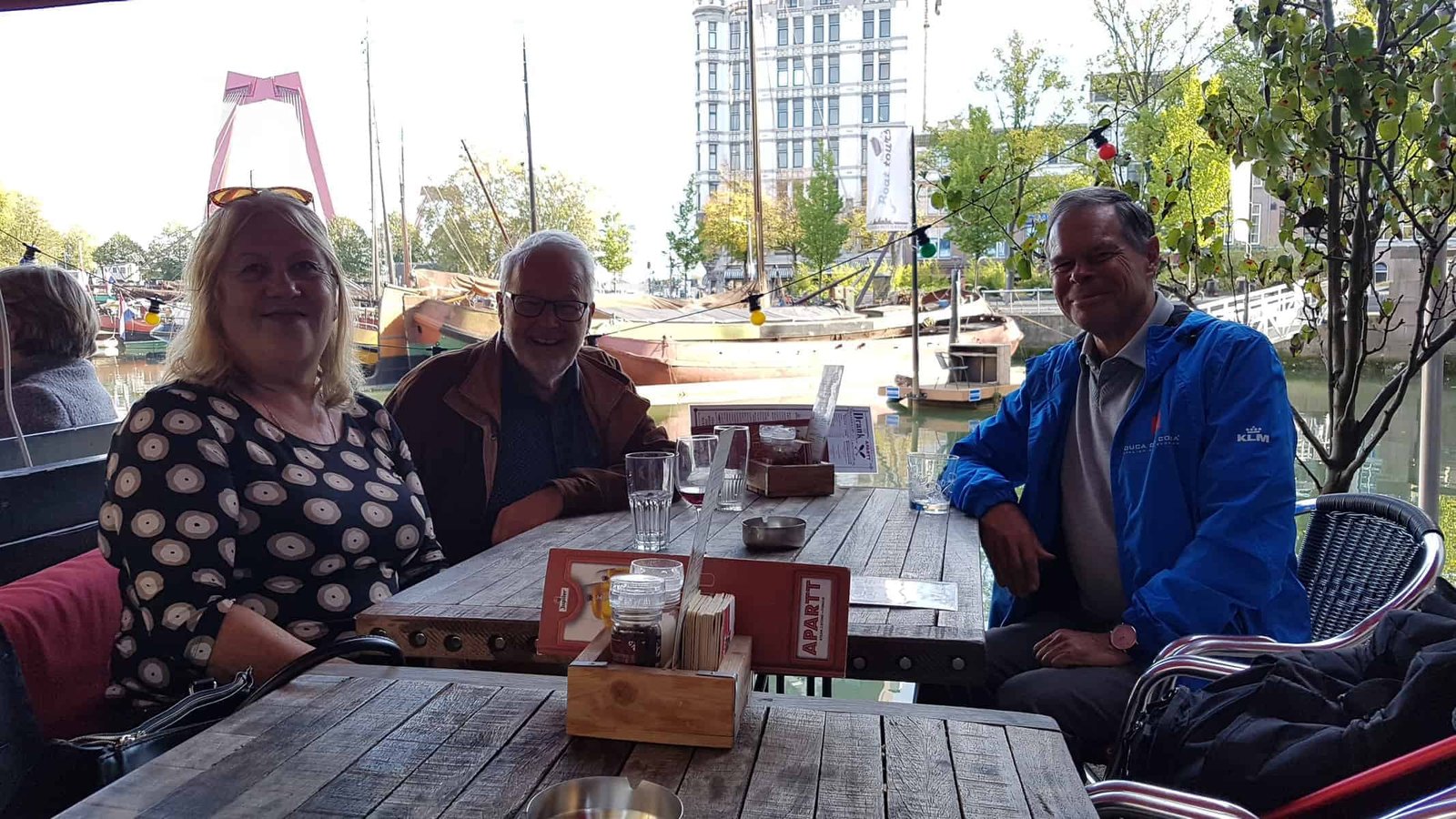 We Rotterdam Greeters would love to welcome you to this most dynamic and energetic of cities and share with you our personal insights into what makes the city tick and some of our own personal off-the-beaten track discoveries, not forgetting of course the most popular tourist destinations. We will always accommodate your personal preferences and wishes, and can do that in both Dutch and English. We can do it on foot or by bicycle, whichever you choose. Above all we want you to better understand the Dutch and Rotterdam cultures and how they are expressed in the striking modern architecture you'll see all around you during your visit.
Must do in Rotterdam!
Fabulous! David took us to areas of Rotterdam we would not have found on our own. He has an vast amount of knowledge of the city and its history and future plans. A four hour walk went by in a flash. David is an enthusiastic andimpressive ambassador for Rotterdam.
Fantastic tour of Rotterdam!
Wow! It was one of the best walking tours I have been on. David was very knowledgeable about Rotterdam and clearly had a passion for sharing his knowledge. Its my first visit here and I don't know much about Rotterdam. I asked David to show me what makes it's such a great city, and that he did! He also took me to places that's not in the travel guides and where the locals go. Thank you!
Click here to send us your personal review on your latest Greet!