Bremerhaven Greeters
‎‎‎‎‎‎‎‎‎‎
Free Personal Walking Tour with a Local
Discover Bremerhaven on a free private walking tour with a local
Bremerhaven is situated at the river Weser, just a few swim strokes from the North Sea.
Get to know the city together with us, we would like to show you around our most favoured places.
We may walk on the dike and explain the semaphore or water level signalling station, have a look at the fishery port and historic vessels of the ships museum. We could show you a bit of  the city's 200 year history, old housing quarters and transformation, busy naval industry or the modern leisure port. Perhaps you would like to vist the emigration museum, the historic museum, the zoo or the arts museum.
Whatever you are specifically interested in, we are looking forward to welcoming you in our town and to show why we love to live here.
Request your Bremerhaven Greet here!
Tell us about your plans for your visit to our city
Click here to submit your Greet request!
Remember: A Greet means meeting a local resident to walk around town with you as new friends. The first step will be to talk to the Greeter about the details of your personalized tour. It is not about participating in a standardized tour, but about exploring the city with an experienced volunteer.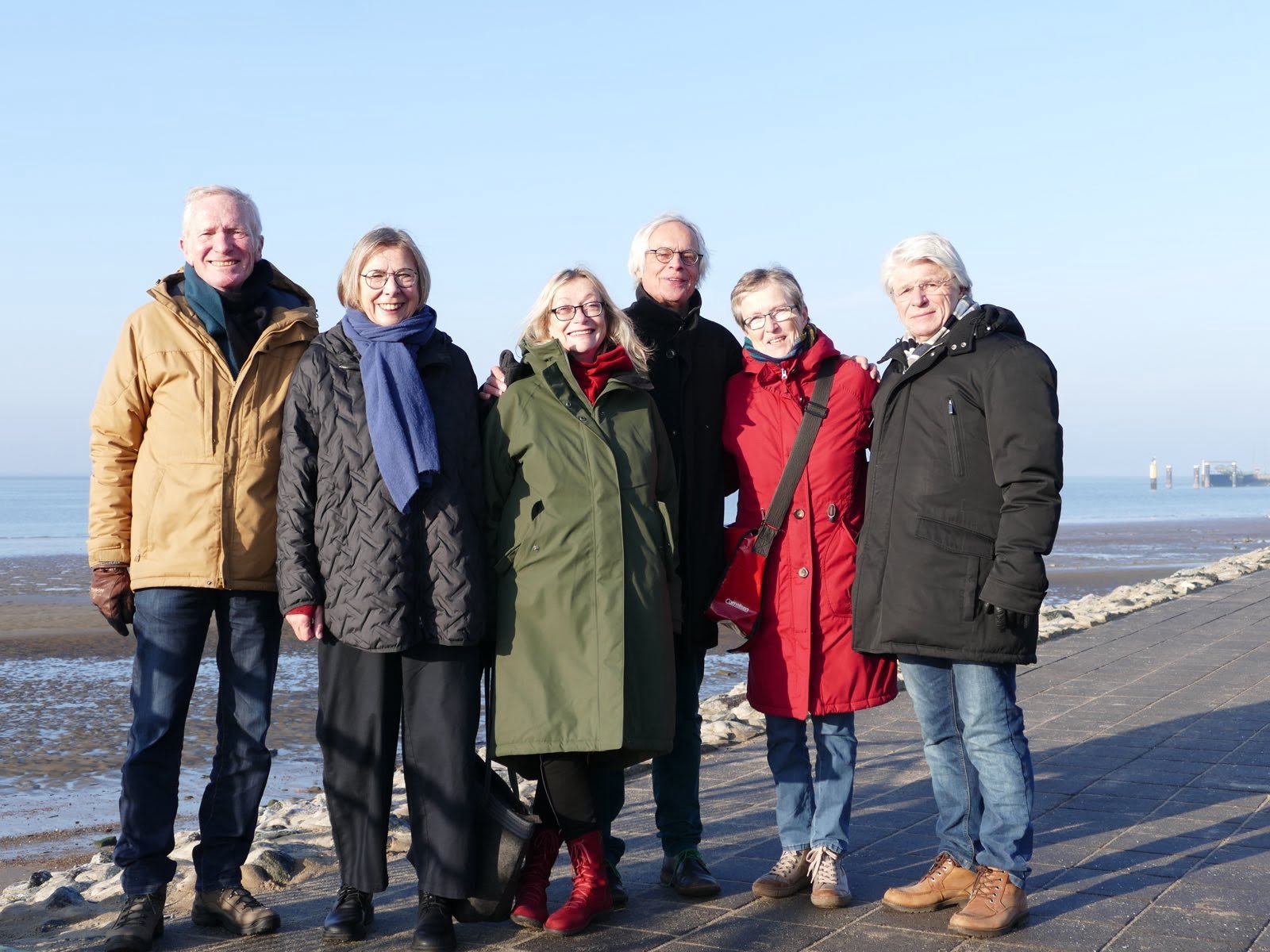 Bremerhaven Greeters are volunteers who will share their love for the city with you in an enthusiastic and hospitable manner. A Greeter will take you on a free walking tour through the city for a couple of hours allowing you to experience our city in a unique way. Don't miss the opportunity to connect with an authentic resident and gain a deeper understanding of our vibrant city. Contact us today to arrange your personalized tour. Our support and guidance come completely free of charge. For families, mini groups or people travelling solo – a truly enriching experience and absolutely free!
Thank you very much for showing us some of Bremerhaven; past & present.
Even with the wind & rain, it was a perfect tour for us!  Standing in that room with the etching of the ship's deck surrounding us, and then near where the passengers boarded for their journey to America–truly special for me.  It almost brought tears.
We enjoyed driving through the modern container/shipyard.  Learning more about you during our tour just added to the enjoyment.
The rest of our stay in Bremerhaven was also interesting as we spent time retracing emigration at the Auswanderer Haus, visited the Zoo am Meer, and read about the interesting history during our exploration of Historical Museum.  But your personal tour was the best!
We wish you the best.  Again, thank you!
Bremerhaven – bad weather – but we are not made of sugar!
Our Greeter Wolfgang appears punctually at our meeting point. With him we want to explore the city.
With a lot of charm he leads us expertly through the old harbor area. It is very interesting what he knows to tell.
In addition to all kinds of anecdotes, he does not conceal critical points in the city's development.
With pleasure we would have discovered also still the probably beautiful district Lehe, but after 2 hours by increasing rain we are so soaked that a further makes no sense.
Wolfgang – Thanks to your beautiful tour, we will certainly come back once to make up for it.
PS: Absolutely worth seeing in Bremerhaven are the Klimahaus, the Emigration House and the small zoo.
Click here to send us your personal review on your latest Greet!