International Greeter Association
International Greeter Day 2021
10th of September
The International Greeter Association has chosen the date of birth of founder of the Greeter concept, Lynn Brooks  to observe International Greeter Day. September 10th brings together locals, visitors, destinations and "travel-like-a-local" enthusiasts from all over the world to celebrate and learn about Greeters and its values and impact.
In Summer 2021 many Greeters send your their personal video welcome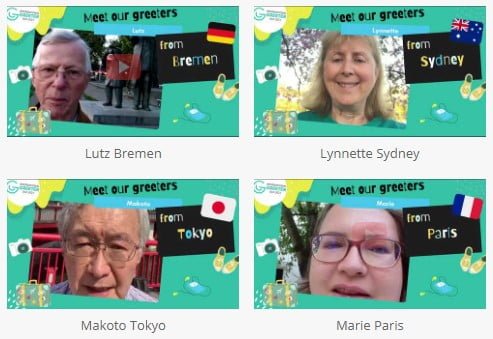 Click here for a gallery of all Greeter videos!
2021
This September 2021 will be extra special for many Greeter destinations that were on pause during the year of 2020 due to the Cororavirus,  We celebrate the ability to rediscover our cities as Greeters and let the world know how much we appreciate what we have to offer.  On International Greeter Day we give thanks to our founder, Lynn Brooks and all of our volunteers who have a passion about where they live.
Active in more than 130 destinations, all together they are about 3,500 locals greetings more than 53,000 visitors per year.