International Greeter Association
International Greeter Day 2021
10th of September
The International Greeter Association has chosen the date of birth of founder of the Greeter concept, Lynn Brooks  to observe International Greeter Day. September 10th brings together locals, visitors, destinations and "travel-like-a-local" enthusiasts from all over the world to celebrate and learn about Greeters and its values and impact.
That celebration raise awareness of the enhancement of intercultural dialogue, mutual understanding, local discoveries, international friendship that guarantees this model of participative tourism.
International Greeter Day is celebrated worldwide that day and continuing through the month of September with our members on six continents. Discover all the Greeter destination here: https://internationalgreeter.org/greeter-destinations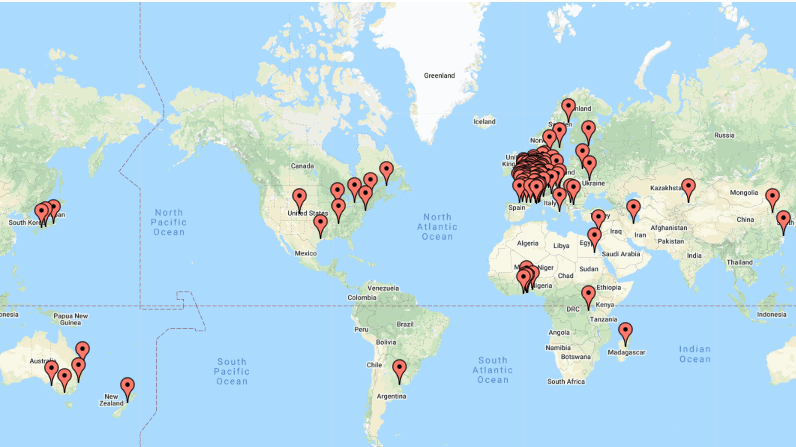 2020
To celebrate the International Greeter Day, IGA look up into the Core Values of their community and choose this year to emphasize on value n°6: where Greeters give the "opportunity for cultural exchange and creating links". A mood that most of people are eager to experience again. 
Active in more than 120 destinations, all together they are about 3,500 locals greetings more than 53,000 visitors per year.