Antwerp Greeters
‎‎‎‎‎‎‎‎‎‎
Free Personal Walking Tour with a Local
Discover Antwerp on a free private walking tour with a local
The Antwerp Greeters welcome you. Antwerp is one of the main harbour cities in Europe. It's the city of diamonds and Rubens and it was a gate to the 'New World' with its Red Star Line. If you want to discover Antwerp and its hidden gems with a local, do not hesitate to contact us. A greeter will meet you and take you from the historic city center to trendy new spots like Nieuw Zuid and Eilandje. Any greeter will be happy to show you his favourite places. That might be from our local Chinatown to the Jewish area, from architectural gems like the harbour house designed by Zaha Hadid to the numerous boot-scrapers throughout the city
FOR DUTCH PAGE: https://internationalgreeter-org.translate.goog/destinations/antwerp?_x_tr_sl=en&_x_tr_tl=nl&_x_tr_hl=nl&_x_tr_pto=wapp
Request your Antwerp Greet here!
Tell us about your plans for your visit to our city
Click here to submit your Greet request!
Remember: A Greet means meeting a local resident to walk around town with you as new friends. The first step will be to talk to the Greeter about the details of your personalized tour. It is not about participating in a standardized tour, but about exploring the city with an experienced volunteer.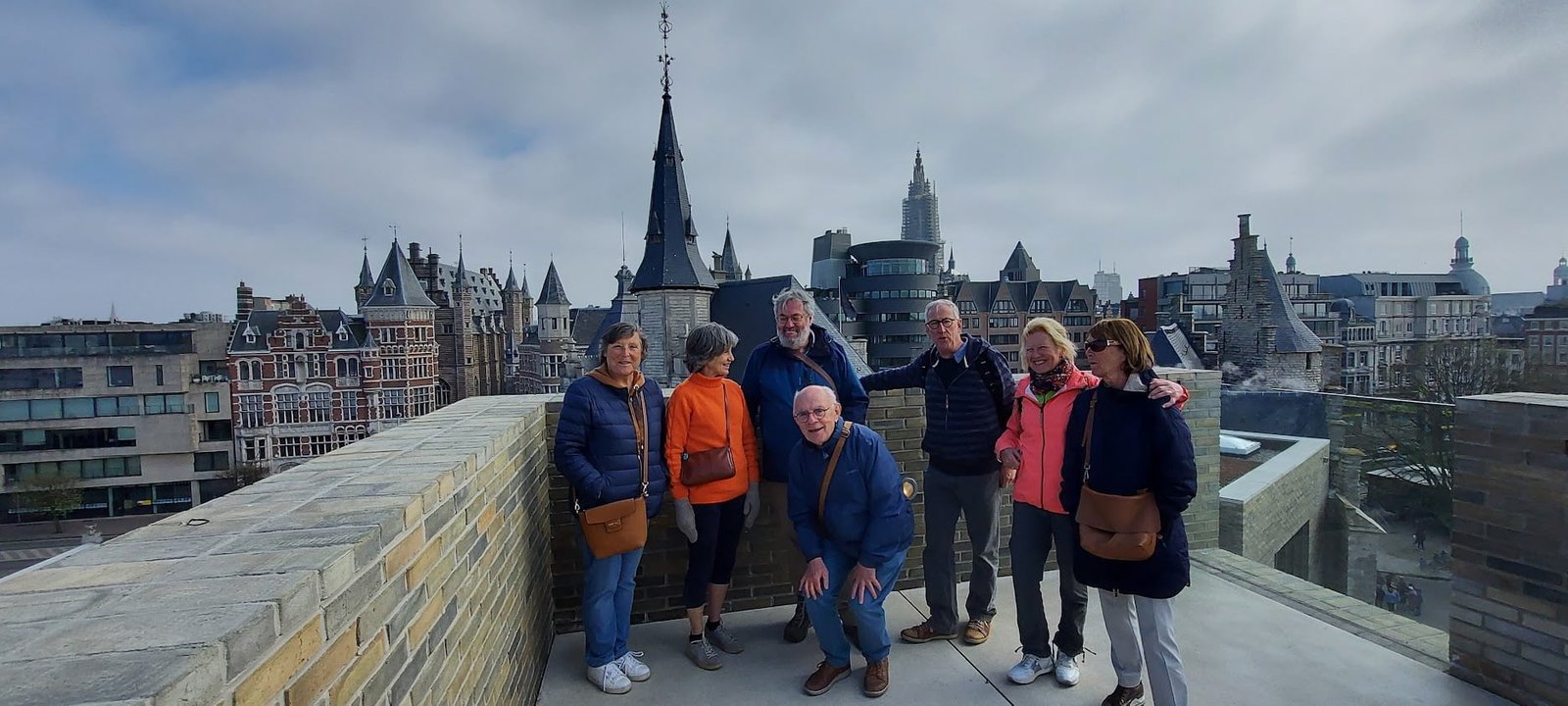 Antwerp Greeters are volunteers who will share their love for the city with you in an enthusiastic and hospitable manner. A Greeter will take you on a free walking tour through the city for a couple of hours allowing you to experience our city in a unique way. For families, mini groups or people travelling solo – a truly enriching experience and absolutely free!
Thank you so much. We really enjoyed meeting you and it was great to hear about the south areas development from a local. The rain made it even more memorable!You are very welcome to come and see us in London so do keep in touch.
Our wonderful greeter showed us places and told us anecdotes, we never would have seen and heard without her. Thanks a lot for that.
Click here to send us your personal review on your latest Greet!