London Greeters
‎‎‎‎‎‎‎‎‎‎
Kostenloser Rundgang mit Einheimischen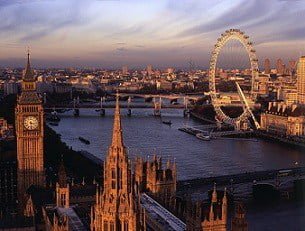 The London Greeters offer to visitors the unique experience of a locals' knowledge and introduction to what makes London a vibrant and exciting place to visit. If you have a special interest we can match you with a London Greeter who shares that interest; whether you want to learn more about local history, infamous residents, culture, sport, architecture or art, or to explore the many markets - take advantage of their knowledge and passion and discover something new about London.
Buche einen kostenlosen Rundgang mit einem London Greeter.
Minigruppe,
maximal 6 Leute
Triff einen Freiwilligen
von dort!
Kostenlose Tour,
kein Trinkgeld