Chicago Greeters
‎‎‎‎‎‎‎‎‎‎
Kostenloser Rundgang mit Einheimischen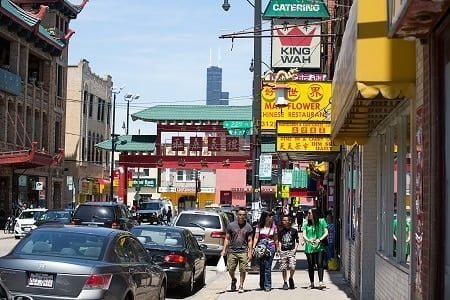 Let a friendly, knowledgeable local give you an insider's orientation to Chicago! Register at least 10 business days in advance for a FREE 2-4 hour visit of Chicago.Greeter visits are customized based on your choice of neighborhoods, language and interests. We have over 200 enthusiastic volunteers waiting to share their expertise and passion about the city with you!
Buche einen kostenlosen Rundgang mit einem Chicago Greeter.
Minigruppe,
maximal 6 Leute
Triff einen Freiwilligen
von dort!
Kostenlose Tour,
kein Trinkgeld