Mexico City Greeters
‎‎‎‎‎‎‎‎‎‎
Tour a piedi personalizzato gratuito con un locale
Scopri Mexico City con un tour privato e gratuito a piedi con un abitante del luogo
Delve into the heart of Mexico with the help of one of our local guides and discover all the variety of flavors, places and experiences that Mexico City has for you. Through a pleasant and friendly walk, you will be able to glimpse a little of the daily life of the Mexicans who inhabit this capital, a never-ending succession of vivacious streets that contain stories full of tradition and joy.
Prenota il tuo Mexico City Greeter qui
Ci parli dei suoi progetti per la visita alla nostra città
Clicca qui per inviare la tua richiesta di Greet!
Ricordate: Un Greet significa incontrare un residente locale per passeggiare in città con voi come nuovi amici. Il primo passo sarà quello di parlare con il Greeter dei dettagli del vostro tour personalizzato. Non si tratta di partecipare a un tour standardizzato, ma di esplorare la città con un volontario esperto.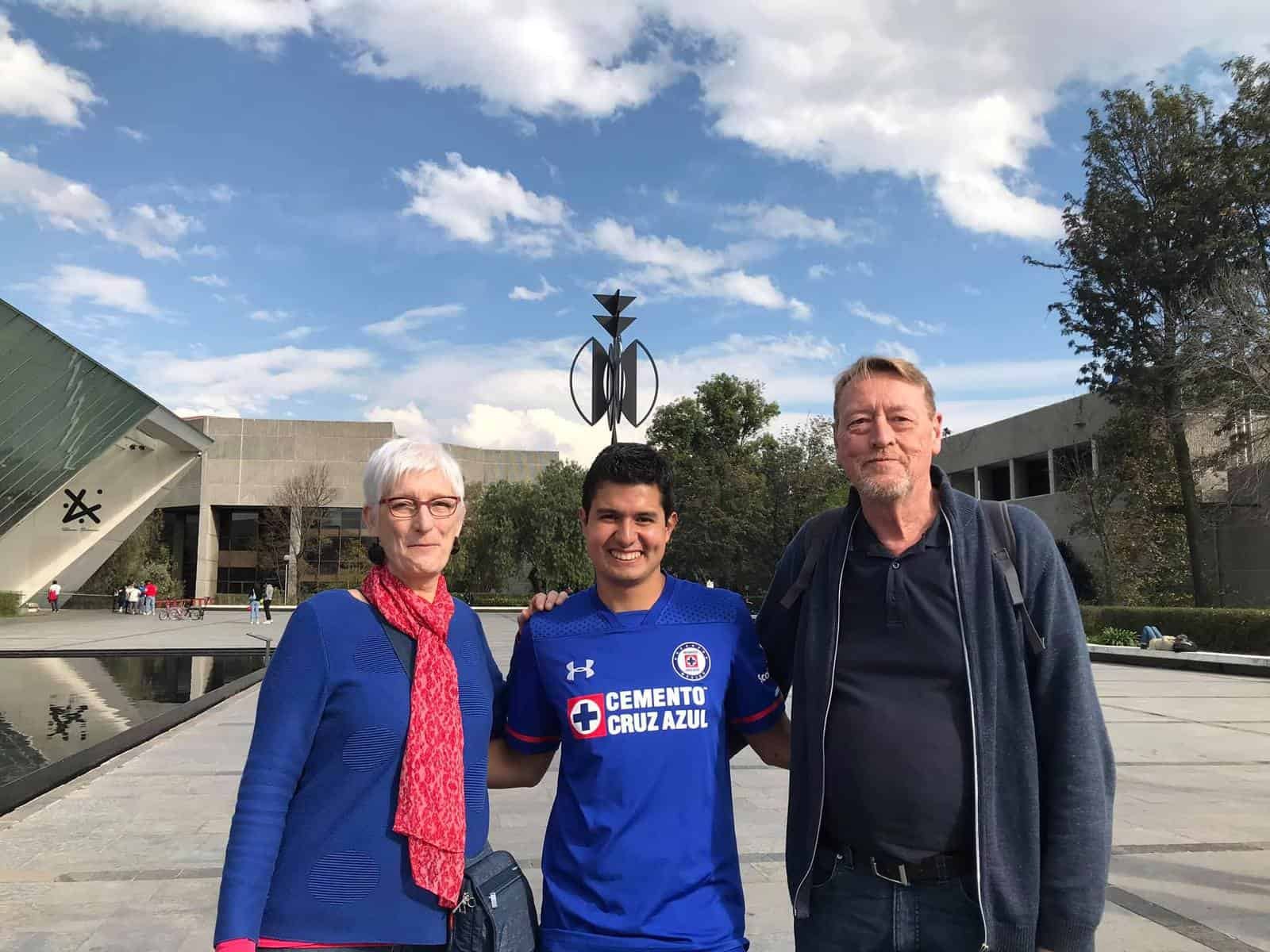 Mexico City Greeters are volunteers who will share their love for the city with you in an enthusiastic and hospitable manner. A Greeter will walk with you through the city for a couple of hours and help you experience Mexico City in a unique way. For families, friends or people traveling solo – a truly enriching experience!
Cosa dicono i nostri ospiti
My husband, Tom, and I spent a delightful five hours with greeter Oskar Sandoval the last time we were in Mexico City. As we walked and chatted about everything from his family to the time he spent as a student in Vancouver, B.C., we marveled at the art deco architecture in a 19th century neighborhood of Tabacalera, named for a cigarette factory that now houses an art museum. Over a dish of the tobacco-flavored ice cream (surprisingly tasty with maple syrup and strawberries) at La Especial de Paris, in business since 1921, Oskar explained his reason for volunteering as a greeter.
We were very happy to have Oskar Maldonado Sandoval as our tour guide in Mexico City in 2019. His enthusiasm and overall love for his city is contagious. Oskar spent a lot of time with us in various neighborhoods in the city and brought an extensive knowledge and back story to each of the sites we visited. One of the things we loved about him was his suggestions to visit areas that are not on the traditional tourist path and then showing us the wonders of these areas. He also told us about must-see places for us to visit when we traveled outside the city.
Clicca qui per inviarci la tua recensione personale di Greet!