Gaspé Greeters
‎‎‎‎‎‎‎‎‎‎
Tour a piede personalizzato gratuito con un locale
Scopri‎ Gaspé attraverso un tour a piedi gratuito con uno del posto ‎
Are you visiting Gaspé? You can experience a warm welcome from our Greeters. Let someone who holds the city dear guide you through all the treasures that Gaspé has to offer and experience Gaspé just as a local would!
Absolutely free and guaranteed to enrich your stay!
Prenota il tuo Gaspé Greeter qui
Dicci qualcosa sui tuoi programmi
Clicca qui per aprire il modulo di prenotazione!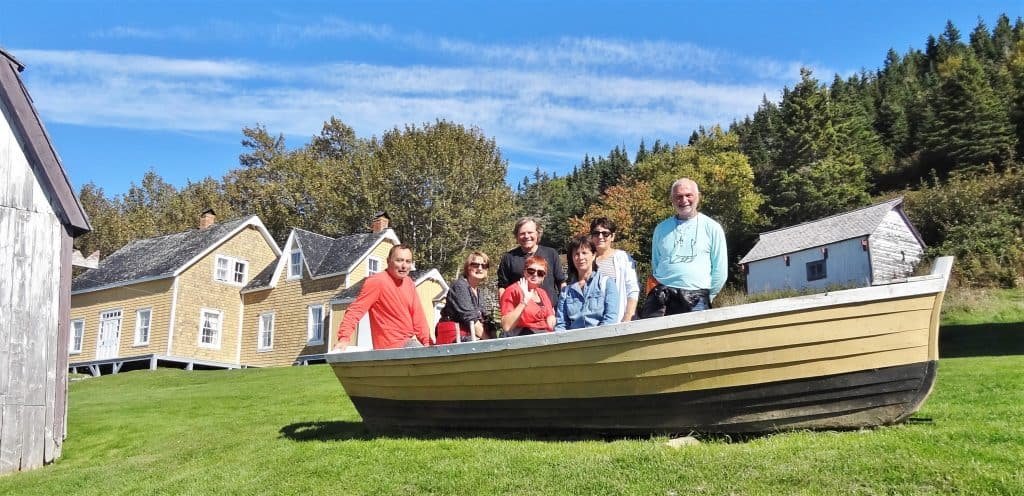 Gaspé Greeters are volunteers who will share their love for the city with you in an enthusiastic and hospitable manner. A Greeter will walk with you through the city for a couple of hours and make you experience Gaspé in a unique way. For families, friends or people travelling solo – a truly enriching experience!
Cosa dicono i nostri ospiti
Camille was very patient despite our tardiness, her welcome was wonderful, the shrimp excellent and you can clearly sense that she cares about showcasing every facet of her village.
Thank you to Hélène for her kindness, her welcome and the wonderful moments we shared in Forillon Park! We are very lucky and we thank you again Hélène 🙂