Sokode Greeters
‎‎‎‎‎‎‎‎‎‎
Balade gratuite avec un local
Discover Sokode with one of our locals
Sokode is the second-largest city in Togo with a population of around 118 852 inhabitants, it is situated in the centre of the country halfway between the tropical climate of the coast and the dry Sahel climate. Sokode is the capital of the central province and prefecture of Tchaoudjo and the city of the Kotokoli ethnic majority from which it derives its name.
Request your Sokode Greet here!
Tell us about your plans and preferences.
Cliquez ici pour soumettre votre demande!
N'oubliez pas : Un Greet signifie rencontrer un résident local pour se promener en ville avec vous comme de nouveaux amis. La première étape consiste à discuter avec le Greeter des détails de votre visite personnalisée. Il ne s'agit pas de participer à une visite standardisée, mais d'explorer la ville avec un bénévole expérimenté.
Cliquez ici pour votre avis personnel sur votre dernier Greet!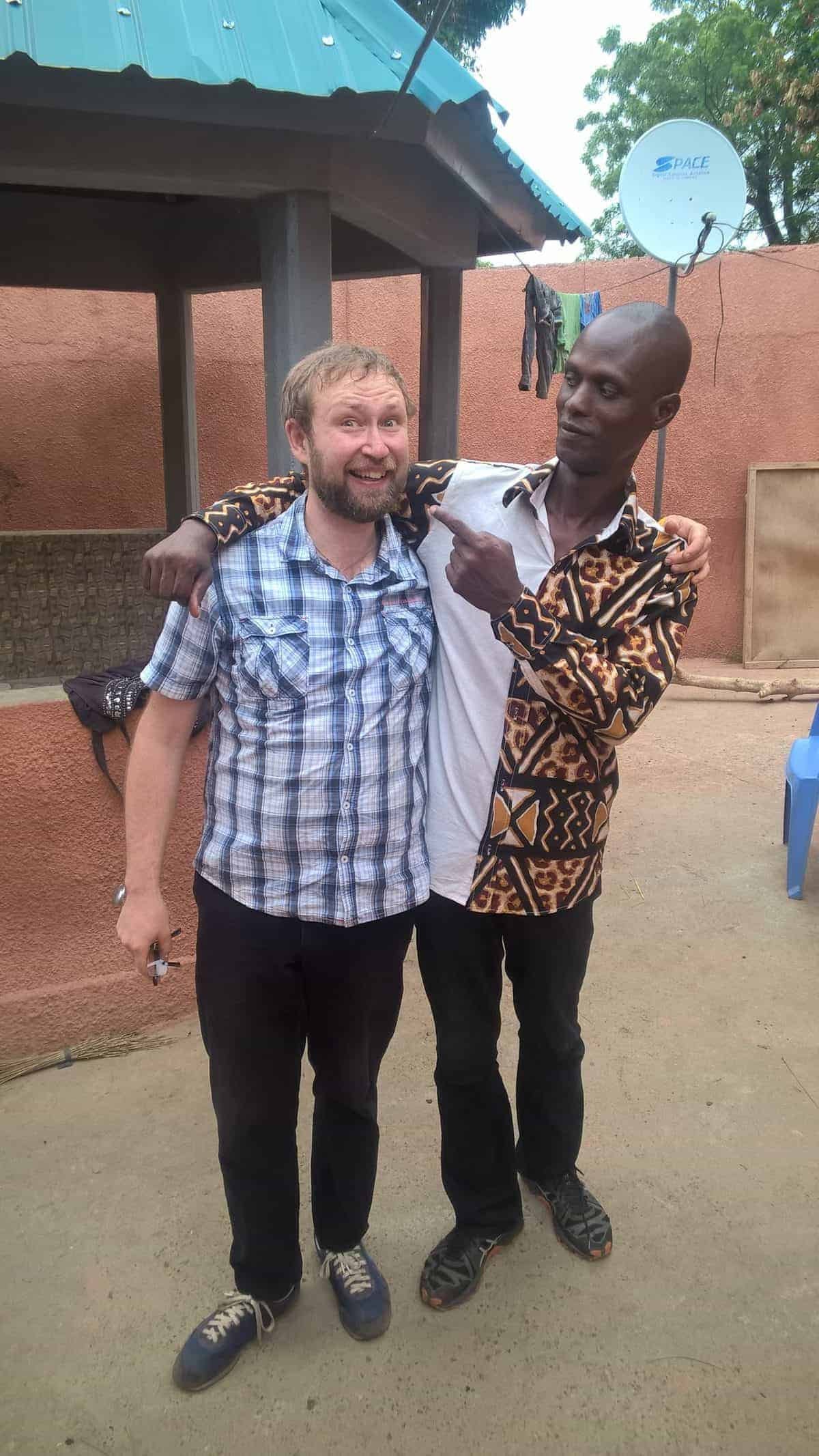 Our Greeters are volunteers that offer you the opportunity to experience the everyday aspect of Sokode. Through the eyes of Sokode residents, you can get a unique insight into ‎our city. Our greeters act as hosts for a two-to-four-hour walk to numerous city destinations. If you want to take a neighborhood stroll, hear local stories and anecdotes, learn about our culture, ‎or take an off-the-beaten-track walk, we have a host for you. Greeters can also provide information ‎about things to see and do in Sokode and various places of interest such as museums, ‎archeological sites, places to eat, nightlife, transportation and more. Our greeters are passionate about and are enthusiastic friends of Sokode who will devote their time to give you a personal ‎taste of what it's like to live in our city and provide you with a memorable experience.‎